Having captions on video content can be helpful for all students. Watching videos complete with closed captioning has been linked to an increase in fluency, decoding and comprehension. They are especially beneficial for students with hearing impairments or those with central auditory processing disorder.
Please see the videos below for using closed captions in the educational sites used by the district.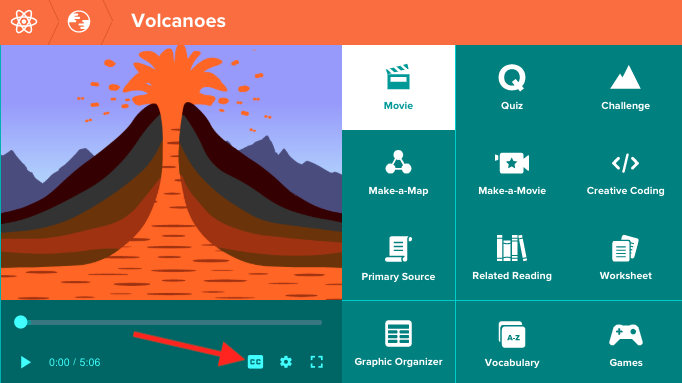 All BrainPOP movies have a closed-caption option. While the movie is playing, click the "CC" button in the movie player controls to toggle the closed-caption on or off.